Under the Circumstances
In just two weeks we went from feeling on top of the world (almost literally as we stood on the mountain looking down at the Delaware Water Gap) to an emergency situation with my mom in the hospital and having to take care of my dad and my handicapped sister.  Needless to say, we were a little shell shocked.  Sending our oldest two sons back off to college, juggling the responsibilities of two households, harvesting and putting up the produce from two gardens, and still trying find time to make a living.  Not really much time for hiking the past couple of weeks. But there has been a good bit of time for some serious reflection on what really matters in life. I'd really like to tell you we're doing alright under the circumstances…but I can't.
I was recently listening to Peter Heck speak at our church on the fact that we as Christians should be strangers in this world. When those around us look at us they should see that there is something different about us. More than that, they should see that we are on a mission to see them come to know the hope that is found in a relationship with Jesus Christ. We are redeemed through His finished work and our lives should reflect that reality. All too often though, we find ourselves mired in the circumstances that surround us and we lose our joy. Our peace. We allow ourselves to be robbed of the benefits that come with knowing Jesus.
I want so badly to tell you that were doing okay "under the circumstances." But thanks to Pete and his Eeyore comment and about how we sound like a pessimist donkey when we say things like that, I can't in good conscience tell you we're doing good under the circumstances. In fact, Pete made those comments in the midst of us being right under the circumstances mentioned earlier. And as I mulled that over throughout the next few days, I have to say we're doing great under the circumstances.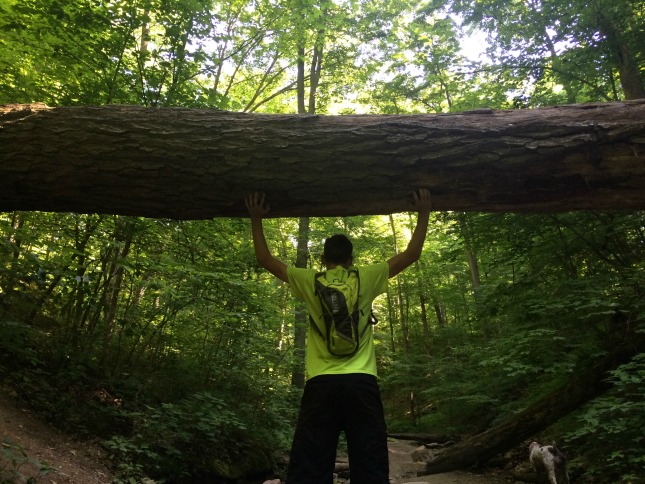 I thought of a few circumstances that are pretty good to be under:
I Belong to Jesus
The song Man of Sorrows sums up what it means to belong to Jesus
Now my debt is paid
It is paid in full
By the precious blood
That my Jesus spilled
Now the curse of sin
Has no hold on me
Whom the Son sets free
Oh is free indeed
Jesus has paid the debt of my sin so that I can live this life knowing that I am at peace with God for eternity. There is no earthly trial that should be allowed to steal the joy of knowing freedom from the curse of sin.
I Am Blessed
No matter how bad things are, there is always something to be thankful for. The Apostle Paul tells me to give thanks in everything because it is part of God's plan for me. The same Jesus that I belong to has a purpose and a plan for me. And not just for me, but for my mom. For my dad. For my sister. For my family. For you. And whatever comes along, I get to be a part of not just what God is doing in my life, but also in the lives of those around me. There have been a few things my wife and I have felt an urgency to accomplish over the past few months. Only in the light of the last few days have we been able to begin to see why they had seemed so important over the summer.
Renewed Priorities
Certain things can seem so important until they are placed alongside those things that really do matter. I am mindful of the tragedy unfolding in Houston this week. All of the luxuries of life have been abandoned in a grand struggle to survive. To simply live through what they are experiencing. When all the glitter is stripped away, what really matters? Prepare for eternity and live life loving those around us in an effort to help them do the same.
Praying for those who are hurting this week.
God bless and have a great week under the circumstances,
Mike