Three Falls and a Hanging Rock
In spite of the heat and humidity this past Saturday, we were so inspired by our own blog post, that we went up to the Salamonie Reservoir in search of waterfalls. The Salamonie is one of our go-to places when we get this random urge to go hiking. It's nice because it's less than 30 minutes away from our house. It had rained quite a bit throughout the week so we knew our chances of finding a waterfall would be increased.
One trail that we found is called the Three Falls Trail. It is a short hike that takes you down to the Salamonie River and goes by three little waterfalls. Go figure. We had plenty of time so we meandered around and checked out the falls from different angles. We also found some horse trails and walked down those to our hearts content enjoying the scenery.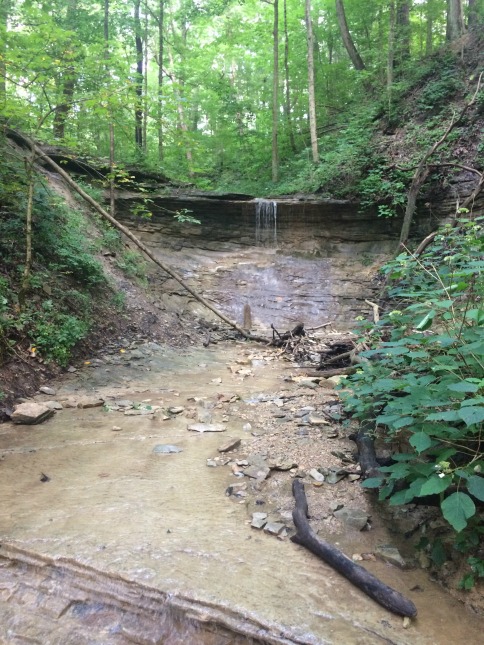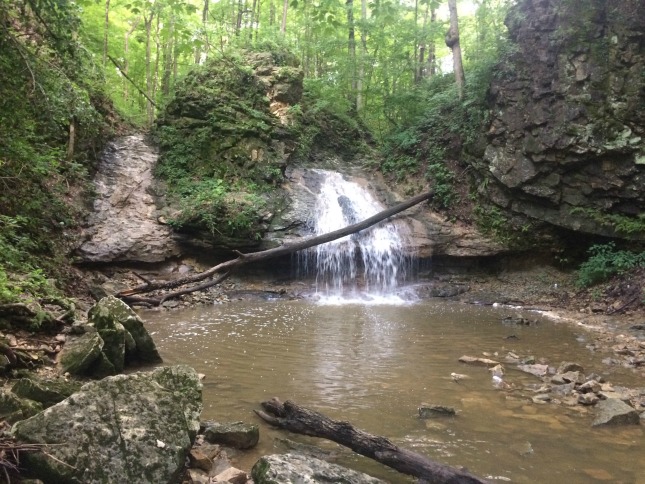 As we were leaving the parking lot to go home, we passed a road and I had this faint remembrance from years ago of a giant limestone monolith hanging over the Wabash River. It is called Hanging Rock. Someone must have gotten bored naming these or something. After driving around for a little while we were able to find it. We climbed on top of it and were presented with a spectacular view of the river basin.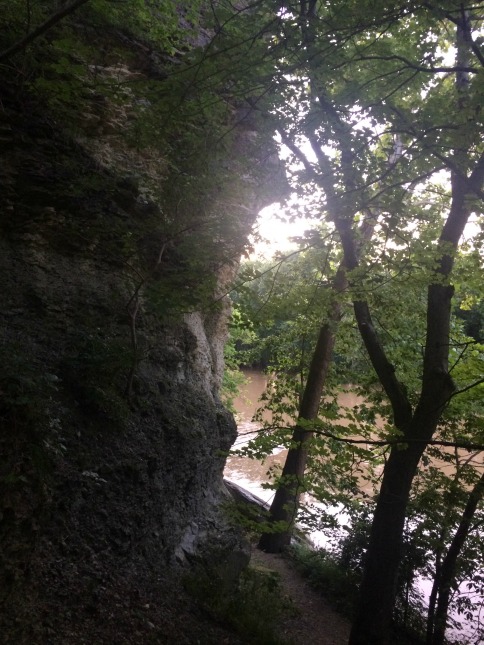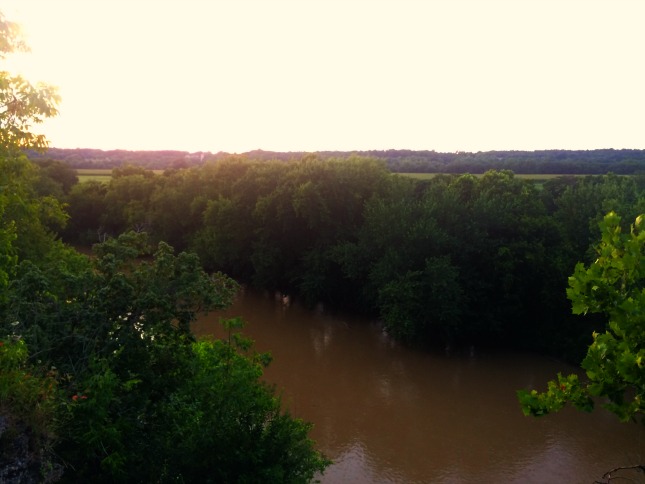 It was a very refreshing evening. We got a good bit of exercise and it wasn't just from walking. It also consisted of windmills to keep the bugs away.
If you're ever in the area or already live here, you should definitely check out these hikes. They can both be found just off of South America Road. Three Falls Trail is on County Road 100 South just east of America Road and there is a marked trailhead for it on the North side of the road. Hanging Rock is on East Hanging Rock Road just east of America Road and there is a marked trailhead on the North side of the road. They're not the most spectacular hikes in the world, but for the cornfields of Northern Indiana they are golden. Just make sure to bring bug spray.
Happy Hiking,
Mike and Randi