Niagara Falls
Amazingly, I get to mark one more thing off my bucket list this summer. As I told you before, I have always wanted to see Niagara Falls, and we got to spend the entire day there last Friday. It is as spectacular as I imagined, and remember, I've got a very vivid imagination. Now we are used to going to places that are off the beaten path and crowds aren't something we encounter. So, I have to admit it caused a little claustrophobia being around that many people.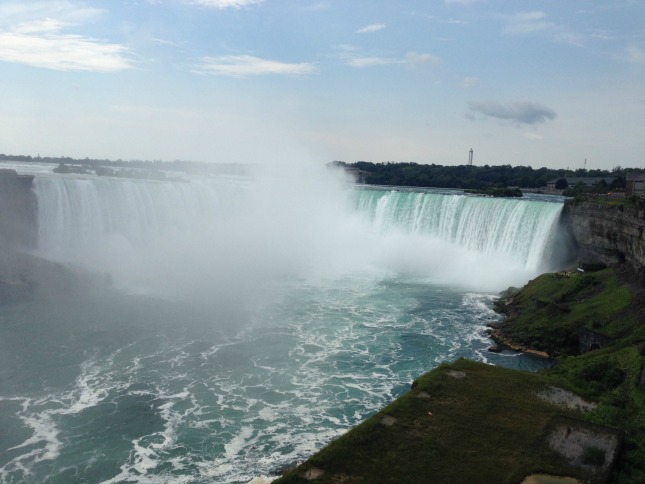 Our day started off with a mistake, which is not unusual. We had intended to see the falls from both the American and the Canadian sides. We were planning to start on the American side to get our feet wet as it were in familiar territory. We missed our turn however and inadvertently ended up unable to turn around without crossing the Canadian border. How do you accidentally end up in a foreign country you ask? Just like that. I guess stranger things have happened, but we went with the flow and started our adventure in Canada.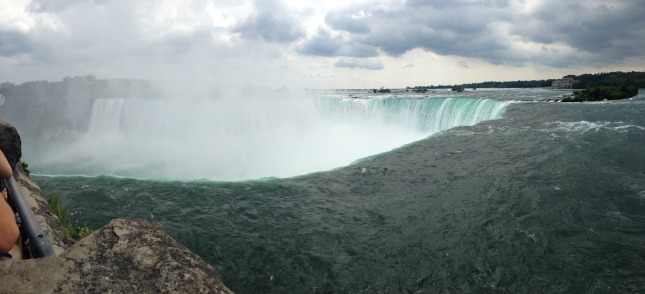 Niagara Falls is a very popular place for good reason. The view of the falls is much more panoramic from the Canadian perspective. From there you can see both the American Falls and Horseshoe Falls at the same time. We were able to get some fantastic pictures of the falls. The sun was shining, and we walked all the way from one end of the walkway to the other. The falls are so powerful that even from a distance you are constantly being misted by the spray. On our way back to our vehicles, it started to rain, but we weren't sure for a little while that it wasn't just the mist from the falls. We had a little bit of trouble finding our way back across the American border. Let's just say, signs for the border crossing were in short supply. Fear not, we made it and parked by the falls on the other side and grabbed some lunch at a Mario's Pizza.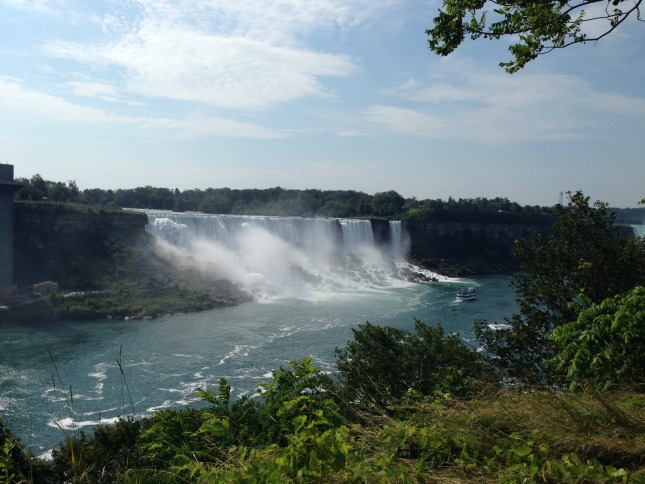 We got to make the trip with our good friends Dan and Lisa and their niece Sophie. After lunch, we split up. Dan and Lisa went to ride the Maid of the Mist and the rest of us walked across the Niagara River (on the bridge of course) and went to the viewpoints for the Bridal Veil Falls and the Horseshoe Falls. It kept sprinkling on us, but we didn't let that slow us down. Dan and Lisa thoroughly enjoyed the ride and the viewpoints they got to see. Because of the rain, we got every bit as wet as they did going right up next to the falls.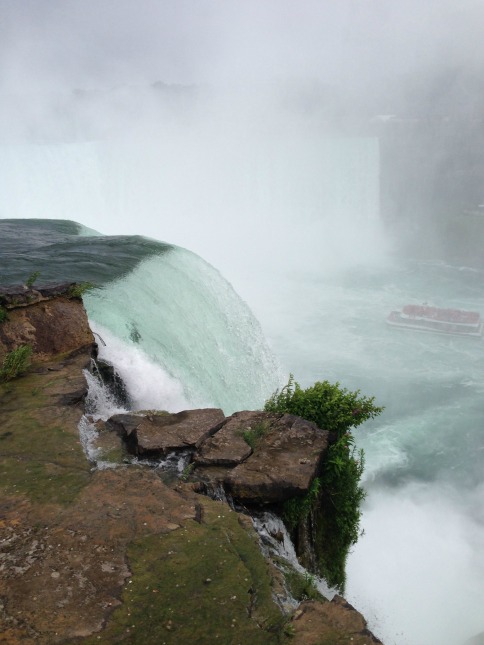 So, I have two things done out of the places I want to see on my bucket list. Next stop, Hawaii. 🙂
I guess that one will have to wait until next year. A girl has to have something to look forward to. 😛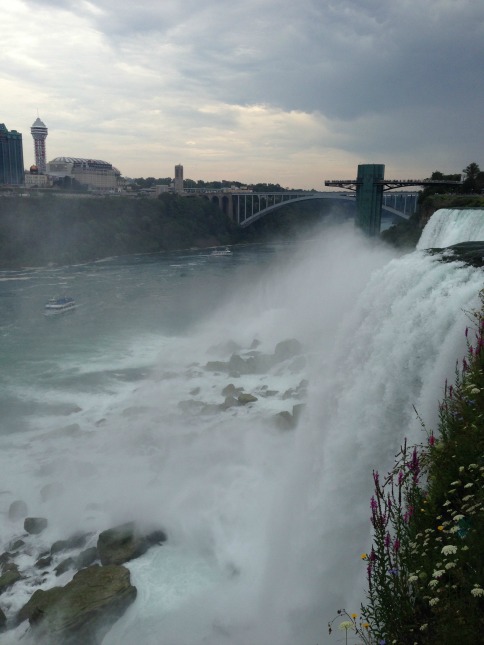 Randi